APOLO - The new beer bottle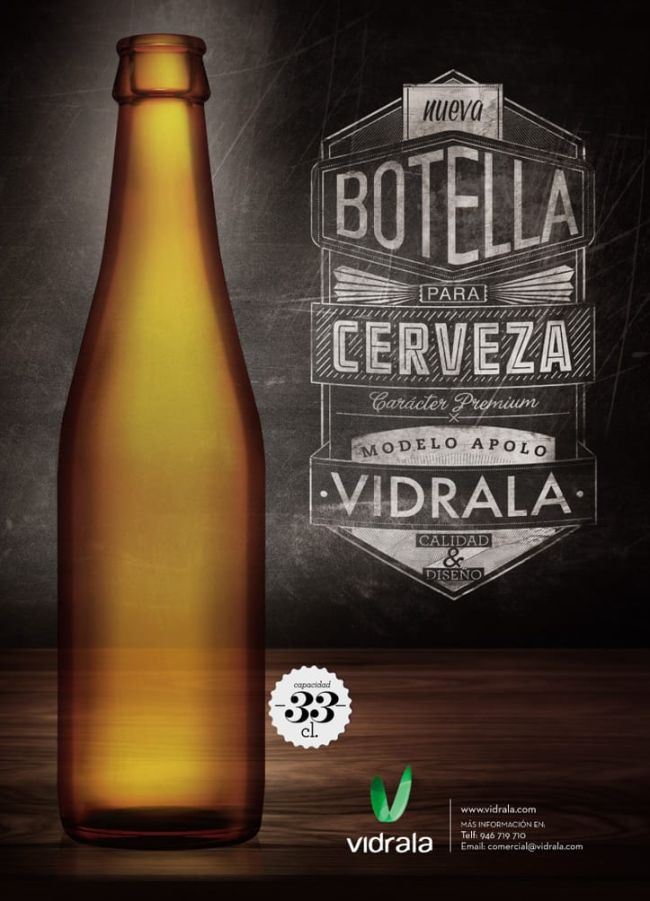 2012/12/12
Vidrala launches APOLO, a new bottle for beer. The quality andstyle have been the most important components in the development and the consequences of the final product.
The form has been developed according to formats that adapt to the increasing supply of microbreweries in the different markets.
In order to do this, a stylized featured glass beer bottle has been designed and it may be reminded of prototypes that are to be found in northern Europe.
It is an amber glass bottle with a capacity of 33 cl, mouth crown and 227 cm high.
Apolo beer bottle invites us to share long stretches of conversation among friends, family or colleagues.