Gorka Schmitt visited the Encirc plant in Derrylin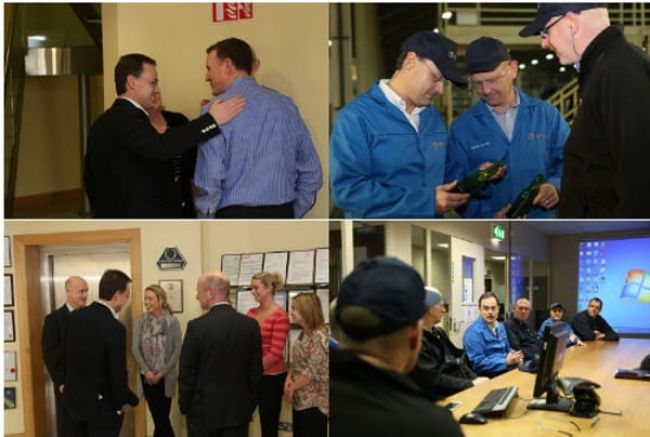 2015/01/30
Our CEO Gorka Schmitt visited last week the Encirc facility located in Derrylin (Ireland), which is one of the two plants of the newly acquired company.
The meeting was very positive and allowed Gorka to meet a large group of staff members and production facilities.
Encirc has demonstrated a solid market share and profitability growth through modern facilities, competitiveness and strong customer relationships.