The reconstruction of a glass furnace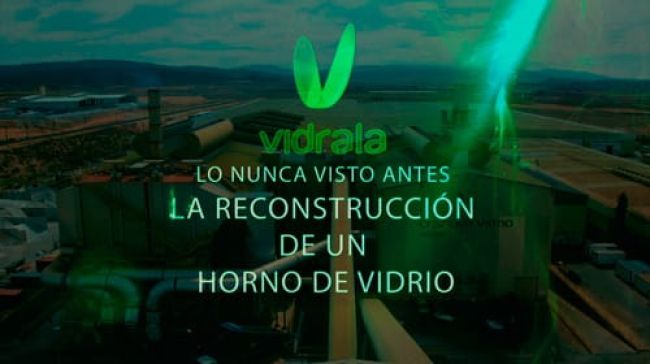 2015/02/12
Vidrala features a time lapse video never seen before: the reconstruction of one of its furnaces.
Specifically it was one of the furnaces of the Crisnova Vidrio plant located in the town of Caudete.
The process was conducted in a record time of 59 days.
Good practices in prevention and safety resulted in zero accidents, a success which reinforces the group's commitment in this issue.
3,600 tons of refractory, 200 tons of iron, 15 kilometers of electrical cable, 700 meters of conveyors and almost 30 trucks for equipping the cold end.
35 international suppliers and more than 400 workers were involved.