Vidrala awarded at Enomaq 2015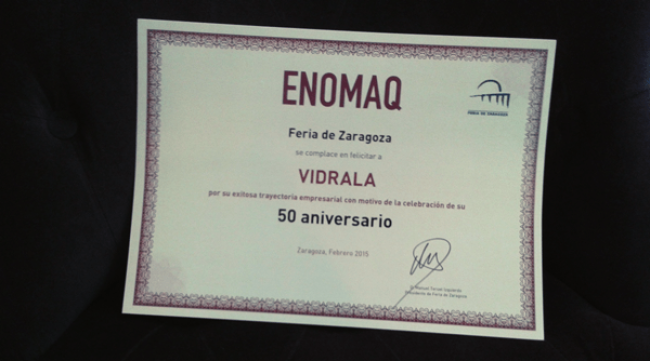 2015/03/03
Vidrala has been officially recognized in the 2015 edition of the fair Enomaq for its successful business career in the year of the celebration of its 50th anniversary.
Enomaq is a reference biennial fair in Europe specializing in auxiliary wine industry that summons experts around the world.
Vidrala appreciates the generosity of Feria de Zaragoza and will continue to work focused to maintain this successful story.