2014/04/10
CSR of the Wine Cluster in Spain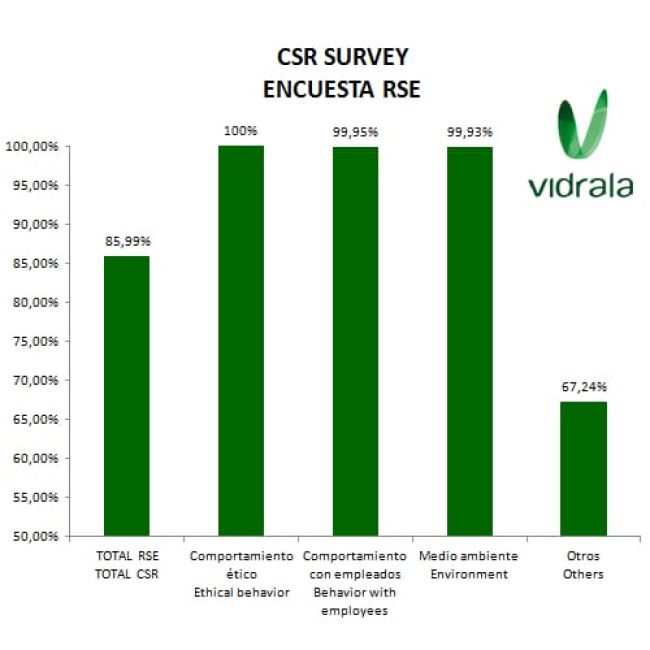 The survey was answered by more than a thousand wineries, distribution enterprises and auxiliary industry.
The CSR report is the result of the study of three different areas on the company management: economic, social and environmental areas. For their measurement it has taken into account the social actions taken inside and outside the enterprise, and also the ones taken for the healthiness of the environment.
Vidrala is on the top 20 of the CSR ranking with 85.99% mark, reaching the excellence qualification according to MDV.