2012/11/26
ISIS, the new range of glass oil bottles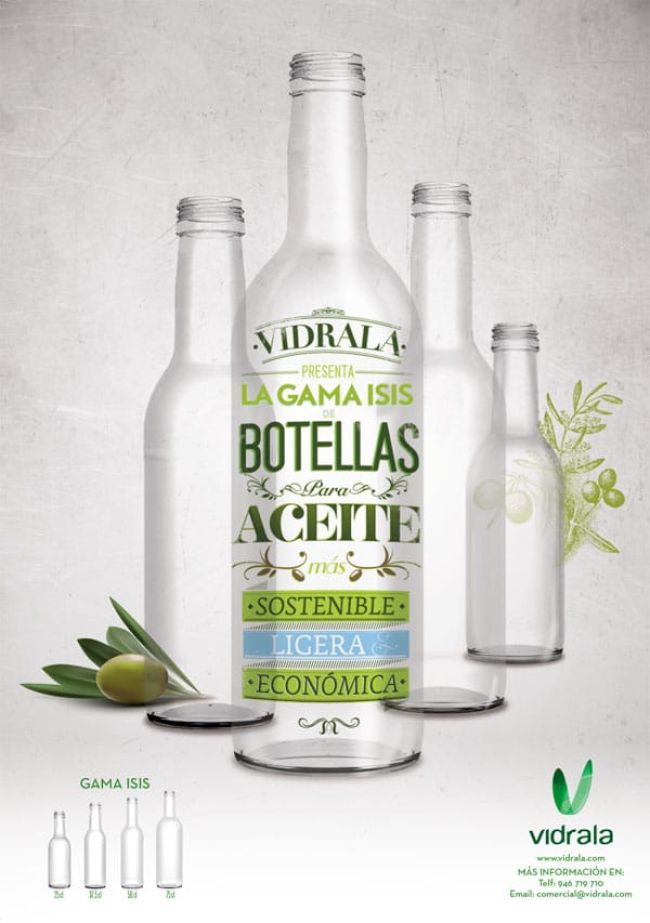 The design of the glass oil bottles is based on the shape of the bottle Bordeaux, widely used in the wine world and following the trends of the market and consumers. The range ISIS is made in white glass, allowing the oil content to be shown magnificently. Currently there are 4 different formats of glass oil bottles with screw mouth: 25, 37.5, 50 and 75 cl.
The choice of this lighter range of glass oil bottles reduces CO2 emissions in manufacturing and transportation, as well as raw materials, water and energy without compromising on quality and current designs.
Vidrala Group continues with its policy of respect for the environment and technological development, offering its customers products that help its competitiveness and differentiation.