2011/12/13
The RFID project is granted the prize of the 1st edition of the "Alex Uriarte Innovation Contest"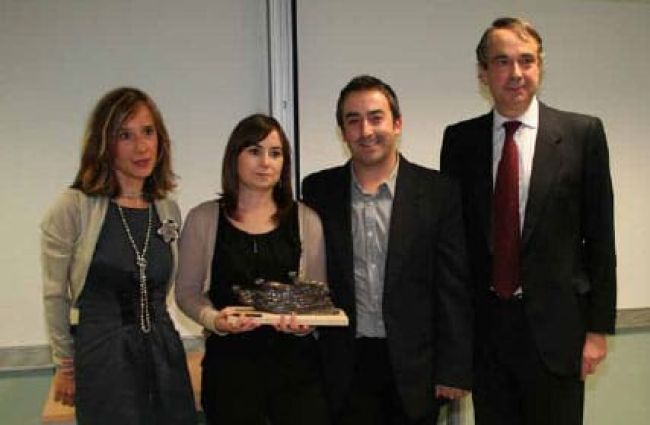 After analysing all the different projects that were presented, VIDRALA Managing Board has granted with the first "Alex Uriarte internal prize for innovation" the team made up by JOSE MANUEL DELICADO (from Crisnova plant) and MAIDER SANTAMARIA BRAVO (from Vidrala central Dept. for R&D& i) for the launch, development and implementation of the "RFID project" (control of finished goods by radio frequency).
The establishment of this prize, granted every two years, for internal development projects and innovation projects carried out within the academic frame of the Basque Country University gives a clear proof of the investment that Vidrala is achieving on Industrial Innovation applied to continuous improvement.
Further than its symbolic prestige, this prize is also constituted by a retribution of 5.000 euros that this year will be donated to two NGOs involved in fighting against children cancer, according to the winners' decision.
The RFID project is a clear example of creative and innovating spirit as well as collaboration between departments, Head Offices and Plants. This is something that Vidrala management wants to promote among its personnel as a guarantee of future competitiveness and aiming at giving our customers an even better service.