2019/12/16
Vidrala awarded by the EnerTIC platform in the Smart Manufacturing category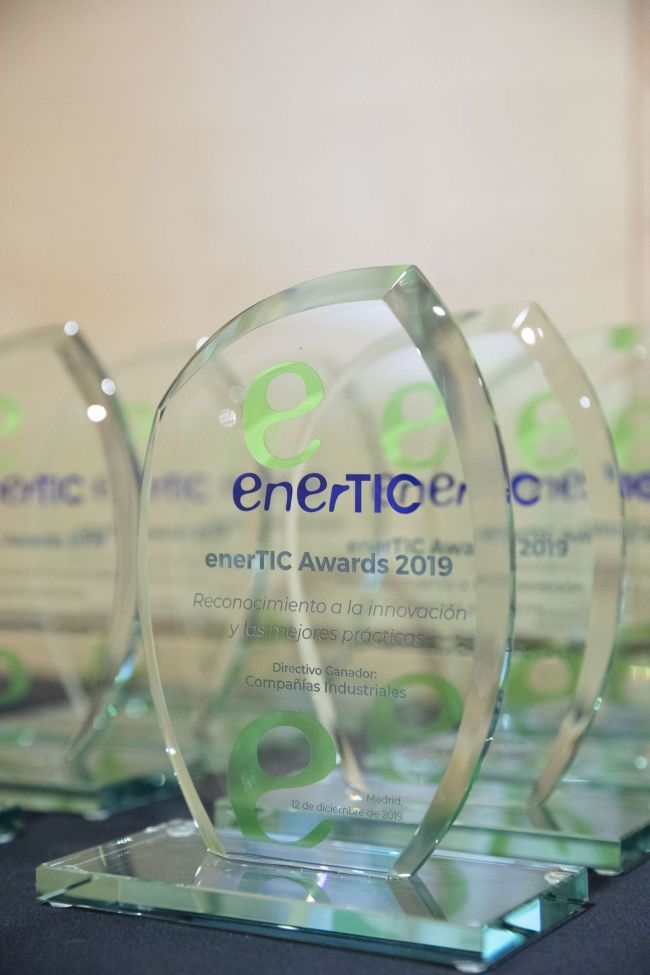 The Secretary of State for Digital Advancement (Madrid) hosted on Thursday, December 12, the Award Ceremony of the VII edition of the enerTIC Awards. The Awards for innovation and technology for energy efficiency in the digital age are born with the objective of identifying, recognizing and disseminating the involvement in the use of Information and Communication Technologies for the improvement of energy efficiency and sustainability.
Vidrala has been selected as the winner in the Smart Manufacturing category with its project of Implementation of an Energy Efficiency Management system integrated with the rest of the company's processes, reaching maturity levels in the 2013-2023 period, which is allowing to be a world reference of management, sustainability and energy efficiency. Implemented on the system of continuous improvement, through the implementation of ISO 50001, in all our production centers with intensive and widespread development and integration of 4.0 technology.
Both winners and candidates have been invited to participate in the IX Special Edition of the Smart Energy Congress 2020 that will take place at the Municipal Congress Center in Madrid on April 28 and 29.