2019/11/08
Vidrala implements a photovoltaic solar park for its Vidrala Logistics service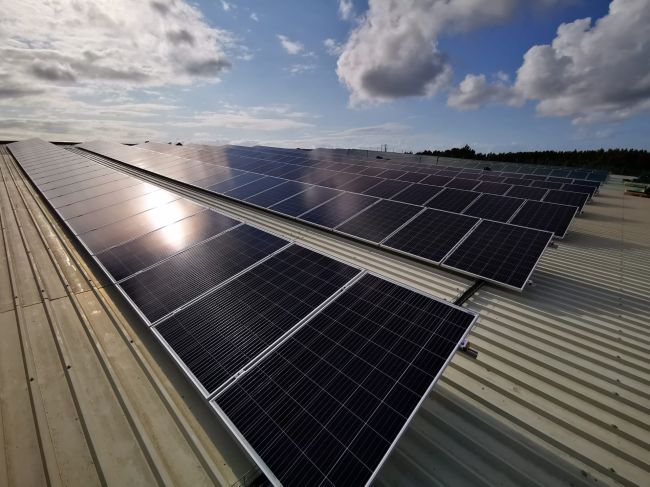 Vidrala has completed its bespoke project designed by Endesa, for the installation of a photovoltaic solar park at its Vidrala Logistics facilities in Marinha Grande (Portugal).
The construction and operation project of the new photovoltaic park includes 792 high-performance modules with a total power of 222 kilowatts (kWp) on the roof of the warehouse, to generate 376 megawatts per year. This energy production is perfectly aligned with the total consumption of Vidrala Logistics.
In environmental terms, it will allow a considerable reduction of CO2 emissions (4,500 tons of CO2 equivalent in 25 years), which corresponds to the annual consumption of some 100 families. This Small Production Unit (UPP) corresponds to an investment of Vidrala of around 180 thousand euros.
This partnership between Vidrala and Endesa, through the new photovoltaic solar park, results from the strategic vision of both companies for a more efficient and sustainable future and once again confirms Vidrala's firm intention to optimize the environmental impact of its processes, products and services.
Vidrala is a consumer packaging company. We make glass containers for food and beverages products and offer a wide range of packaging services that include logistic solutions and beverages filling activities. Our industrial knowledge, growing geographical presence, glass manufacturing expertise, level of service and understanding of customers' processes make us a business partner for many of the main food and beverages brands. Our products and our services contribute to maintain our customers' reputation and values and play a role in their strategies, helping to develop their consumers' brand experiences.