2023/03/16
Vidrala ramps up its largest glass furnace in Iberia after an investment of almost EUR 100 million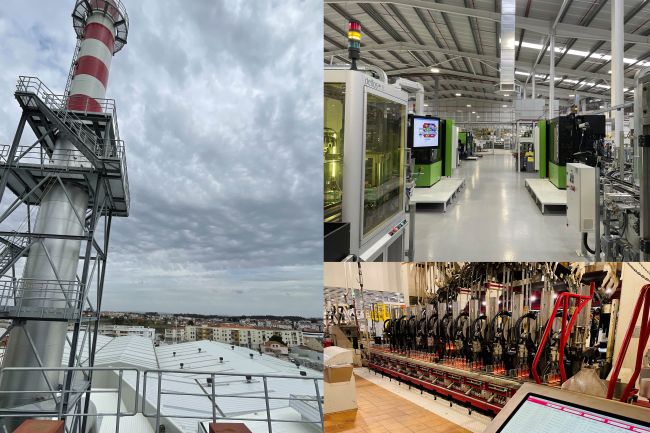 The project, located at Gallo Vidro's plant in Portugal, aims to improve customer service while reducing CO2 emissions
The new furnace is equipped with the latest technologies in terms of industrial digitalisation, energy efficiency and productivity
This initiative is part of Vidrala's investment plan for the future with a focus on sustainability and energy efficiency
Vidrala Group, a leading glass packaging manufacturer, has announced the refurbishment and setting in operation of one of its furnaces at the plant Gallo Vidrio, located in Marinha Grande, Portugal. This furnace has been designed with the best available technologies and is highly electrified, which will help significantly reduce its CO2 emissions. In addition, this new furnace will increase the plant capacity by over 50%, with a focus on serving customers, aiming to meet the growing market demand and ensure long-term supply.
The plant features an unparalleled degree of digitalisation and process automation, thanks to the implementation of the industrial digitisation strategy that Vidrala is progressively applying in all its facilities. The new production lines are equipped with flexible machines, which can manufacture containers of different sizes and shapes. All this cutting-edge production and inspection technology will result in a higher quality levels and better customer service.
Furthermore, the new layout of the manufacturing site has been designed to offer the best industry conditions in terms of ergonomics and well-being in the workplace, creating a safer and more comfortable working environment.
This investment is part of a large, strategic, long-term industrial development plan in Portugal, expanding the logistics infrastructure through the construction of new warehouses with advanced technology, increasing the transportation fleet, investing in renewable electricity self-generation facilities, and substantially modernising the two glass plants located in Marinha Grande.